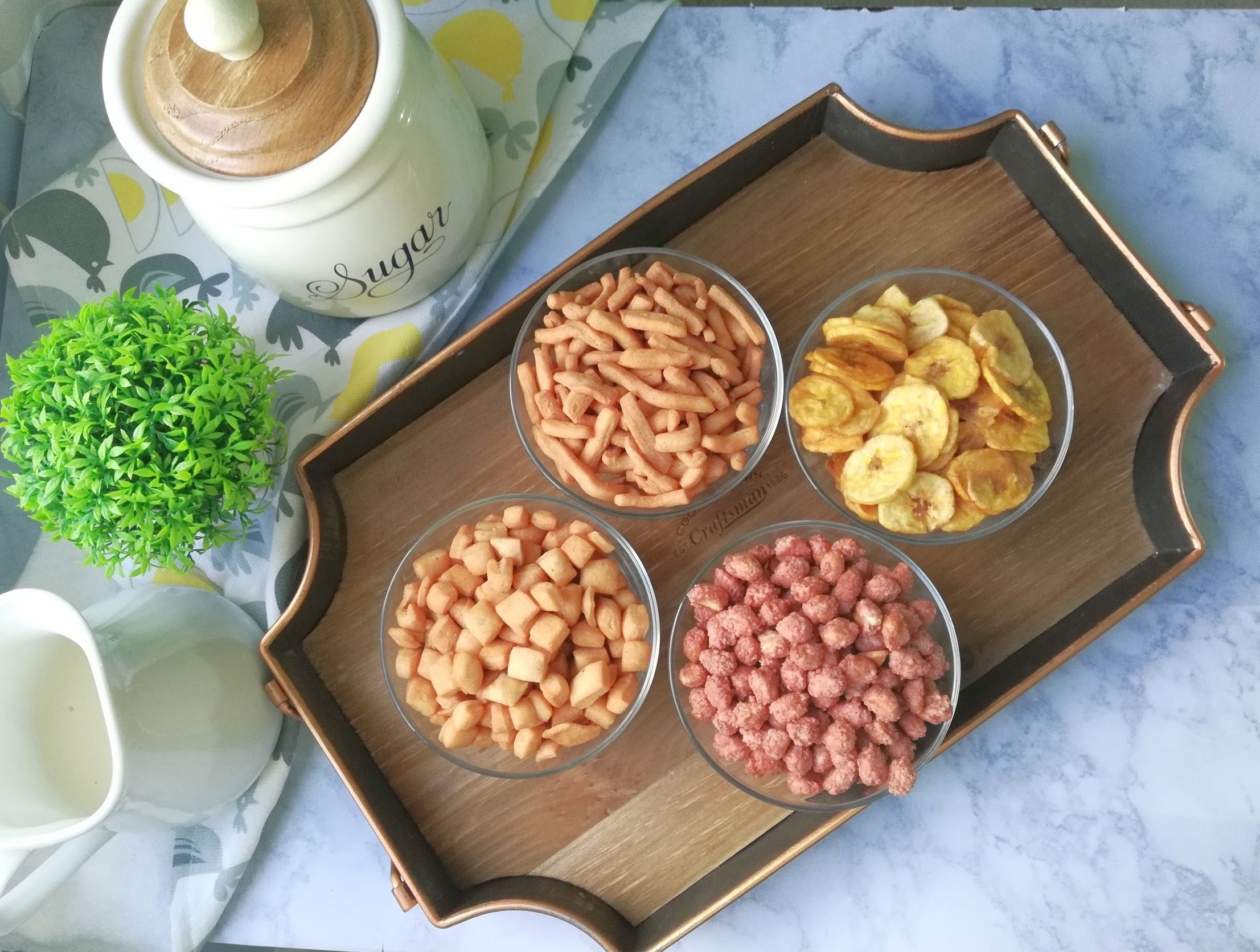 Discover a World of Delicious Snacks
Indulge in a tantalizing array of flavorful snacks that will delight your taste buds
Welcome To Nature's Best!
Are you tired of ordinary snacks that leave you craving more? Look no further! We are thrilled to introduce you to Nature's Best, a snack business that brings you a world of deliciousness while embracing the goodness of nature.
Our Story: Celebrating African Inspired Snacks
In the vibrant tapestry of African
cuisine, there exists snacks that captivates taste buds and transcends borders. Originating from West Africa, these delectable treats have gained worldwide popularity for their irresistible crunch, aromatic flavors, and versatile nature.
Wholesome Snack Haven
We believe that taking care of your well-being should be a pleasure, not a chore. Let us be your go-to destination for guilt-free snacking, where you can enjoy treats that are both delicious and nutritious.
★★★★★

The chin-chin feels like little crunchy cookies and are delectable. 10/10, would recommend!

Devon D.

Chicago, Illinois
★★★★★

I love snacking, so any healthy snack will make my day ! I love the plantain chips because it's a healthy alternative to the potato chips I used to eat

Carl F.

Los Angeles, California
★★★★★

I tried sugar coated peanut for the first time! It's just amazingly delicious! I love peanuts so having it with a taste of sugar changes everything. It's groundnuts sweet! lol

Ericka S.

Houston, Texas
★★★★★

I'm a total snacking addict, and finding a snack that's both tasty and healthy is like striking gold.

John M.

New York